Transform yourself. Shed body fat, build strength, and level up your mental wellness...
...without upending your lifestyle.
Can you relate to any of this?
You feel weak, which affects your everyday life as well as how competitive you are in your favorite recreational sports.
You've gotten a little (or a lot) too fat, which makes your back hurt, your clothes not fit, and you feel worn out after 20 minutes of physical activity.
You can't keep up with your kids, and if you try to, you pay for it the next day.
Your joints ache

 

and you can't bend over and tie your shoes without sitting down first.
You wake up feeling tired, go about your day short on energy, and crash at night feeling exhausted once again.
You have no libido

 

and your drive has been gone for years.
Your sleep is terrible

 

even though you're constantly tired, and maybe you've even resorted to using a CPAP to get a little sleep at night.
You can't handle stress

 

like you used to, and little things that didn't bother you before drive you nuts now.
You know you need to make a change, but you can't carve out hours every day to spend at the gym and prep and eat meals four or five times per day.
If this sounds like you, you're not alone.
Hundreds of others felt like you do before they became VIGOR Training members.
When you join and follow our program, you'll:
Build strength, muscle and mobility quickly and effectively

Shed body fat without spending hours on a treadmill or eating salads at each meal

Relieve joint pain and discomfort

Bring back the energy and stamina you had when you were younger

Save time at the gym with efficient and extremely effective periodized programs

Eat better without going on a diet

Achieve a whole new level of mental wellness
And you won't need to follow a restrictive diet, overhaul your lifestyle, or spend hours on a treadmill, mindlessly walking or running to nowhere.
Check out what our members say...
Skip F.
I'm a 72 year old semi retired contractor. In my 16th week of training with Tom Nikola . It's changed my life. I feel 20 years younger, I'm stronger more flexible no more sore joints. It's not easy or simple but if you do the work It will work for you.
Kelli H.
Hands down best training, your search is over, stop and commit here. Here you will find workouts that give you strength, mental clarity, metabolic efficiency, are balanced for performance in your daily life. An added bonus, Tom shares wisdom behind just workouts sharing ways to master nutrition and lifestyle. Join here. You won't be disappointed.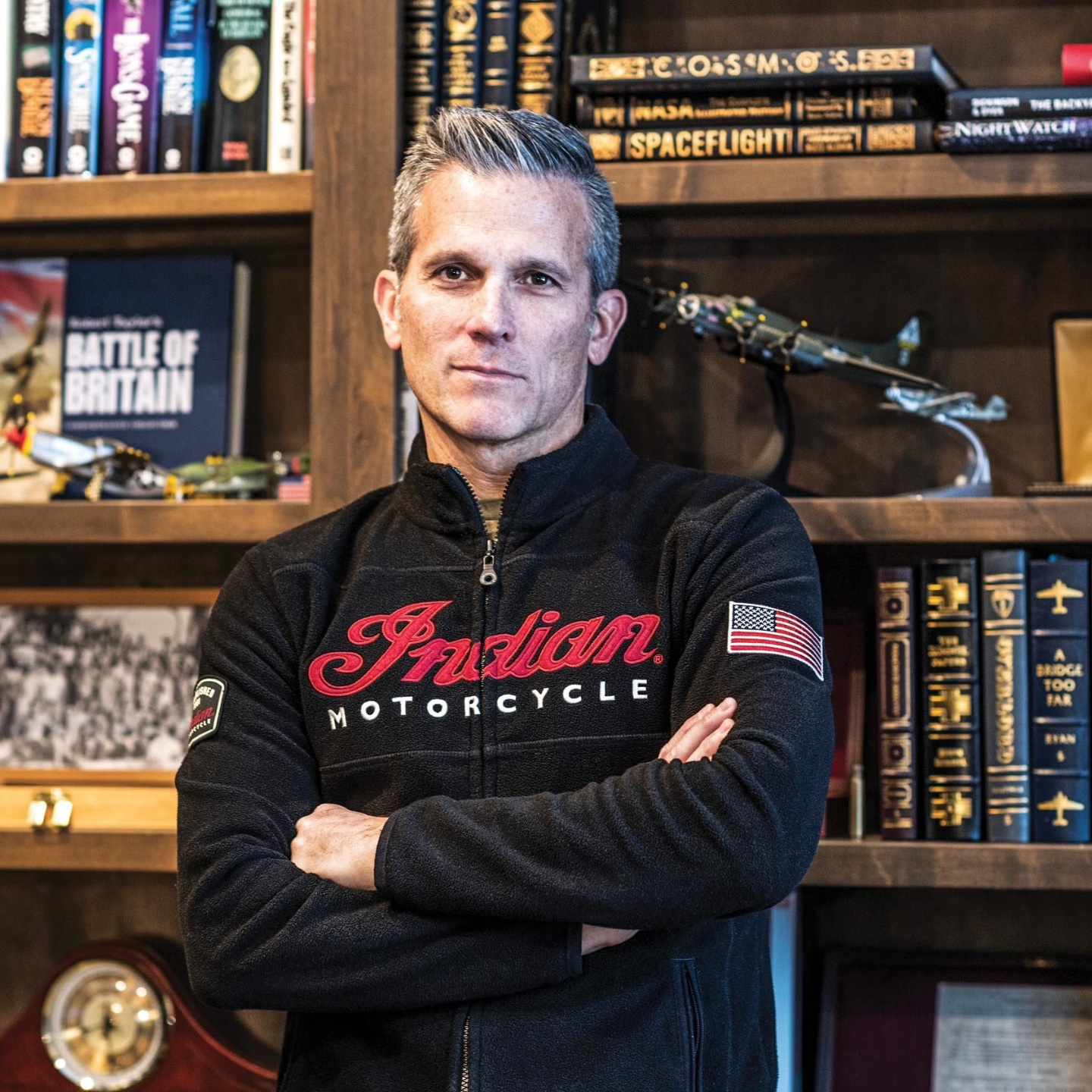 Michael M.
I wondered if my pull-up record would suffer because I was no longer doing them every day. This morning, as part of my general workout, I hit the pull up bar to find out. I cranked out 25, more than I've ever done in my life. By the way, I'm 58 years old.
Never wonder what you should do for your workouts.
The programs change throughout the year to make sure you keep getting stronger, fitter, and more mobile without ever getting bored. And, because you get access to 20+ other programs, if your needs, goals, or access to equipment changes, you can jump into a different training program without missing a day of training.
Lose fat and gain energy without eating a restrictive diet.
Your membership includes access to the VIGOR Training Fast Start course, a 9-week program developed by Tom Nikkola, which teaches you the "biggest-bang-for-your-buck" nutrition and lifestyle changes you can make to dramatically transform your mind and body, without upending your current lifestyle.
Train on your own, on your time, but never alone.
You might workout by yourself, but you should feel motivated knowing there are women all over the country doing the same workout that day as you are. You can leverage the VIGOR Training app's group messaging feature to lean on the other ladies for insights and support. And, you get unlimited direct messaging with your coach when you need some tough love or personalized attention.
Nutrition Plan
You'll get customized nutrition targets, an optional 3-day example meal plan, supplement plan, and personalized lifestyle habits to keep you on track.
Value: $200 per month
Direct Messaging
Direct message access to your coach whenever you have a question about your workout, supplements, or what you should buy at the grocery store.
Value: $300 per month
Access to 20+ Programs
Access to 20+ workout programs, so that if Vigorous doesn't fit your lifestyle or needs, we can plug you into a program that's a better fit.
Value: $200 per month
Serious Supplement Savings
Access to almost 300 supplement brands at a members-only 20% discount through my practitioner dispensary.
Value: ~$40 per month
Members Chat Forum
Members chat where you can get guidance, insights and encouragement, and where you can upload videos of you doing the workouts, and you'll get feedback on your form so you make the most from each exercise.
Value: $100 per month
VIGOR Training Fast Start Course
9-week nutrition and lifestyle course that'll help you transform your body in 90 days, with an added high-protein recipe bundle included as well!
Value: $500
That's a value of $1340 to start, and $840 per month after that.
The good news is, it won't cost you $1340.
It won't even cost you $500 to start!
Your VIGOR Training membership is only $147 per month!
BUT...If you join before December 1,

 

you'll lock in your membership for

 

only $49 per month for life!
JOIN NOW FOR $49/M
Frequently Asked Questions
Will membership rates ever go up?
How will the course materials be delivered?
Do you offer a money-back guarantee?
Your Accordion Heading Goes Here